To affirm each Person's dignity, and to Cherish the Living Earth
We say the words above every Sunday and pursue them with service, education, and advocacy, as well as financial support for those serving the needy, striving to bring peace and understanding, and struggling for social, economic, and environmental justice.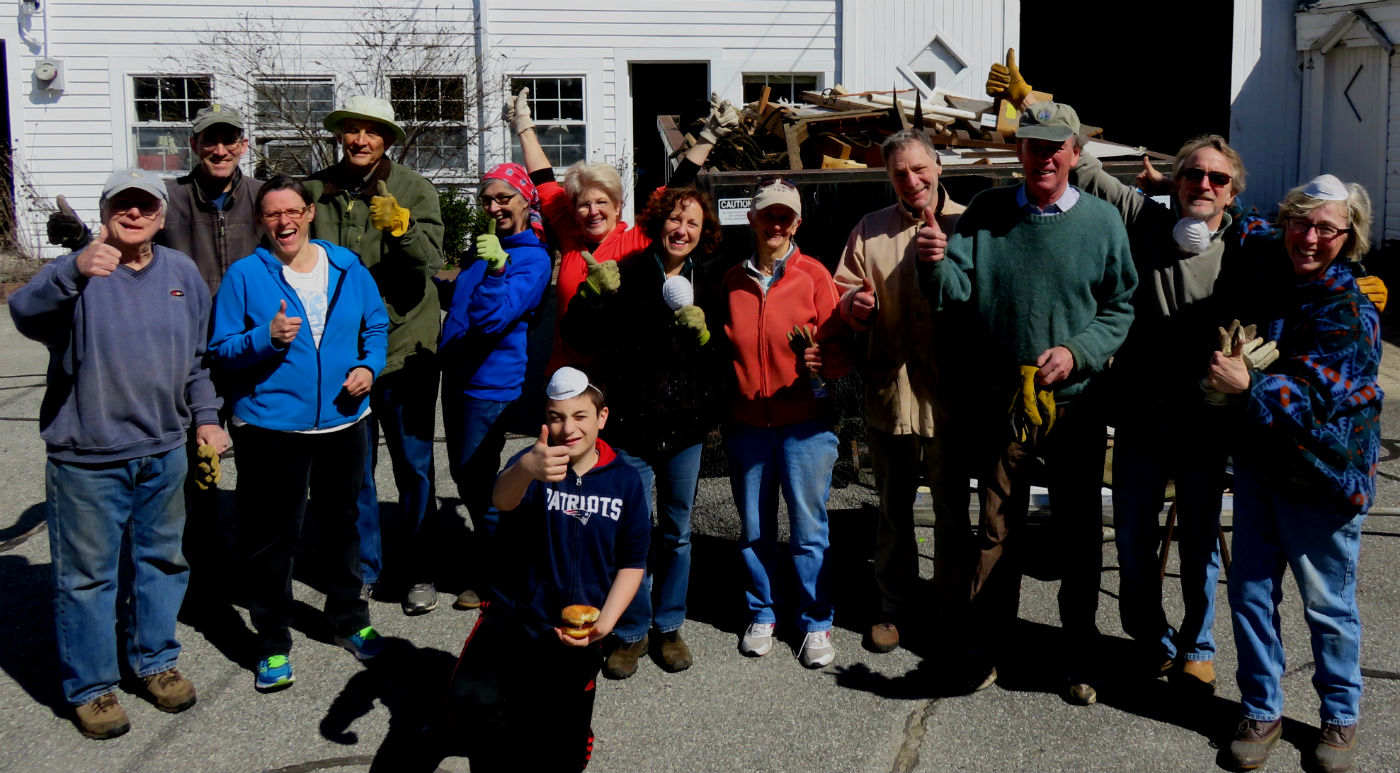 At First Parish in Lincoln, social justice efforts are coordinated by the ministers and the Outreach Committee:
to oversee the formation and sustainability of Faith in Action groups within the church
to sponsor congregation-wide activities and events to promote peace and justice
to research, donate to and partner with outside organizations that serve the needy and promote social and environmental justice
to administer the annual Jean Wood Preston Grant
The 2018-19 Outreach Committee team: Larry Buell, chair, Melissa Brooks, Jillian Darling, Becca Fasciano, Ralph Smith, Bill Stason, Susan Hands Taylor, and Tom Walker.
Read the Latest Outreach News
OUR FAITH IN ACTION GROUPS
First Parish in Lincoln Congregational Garden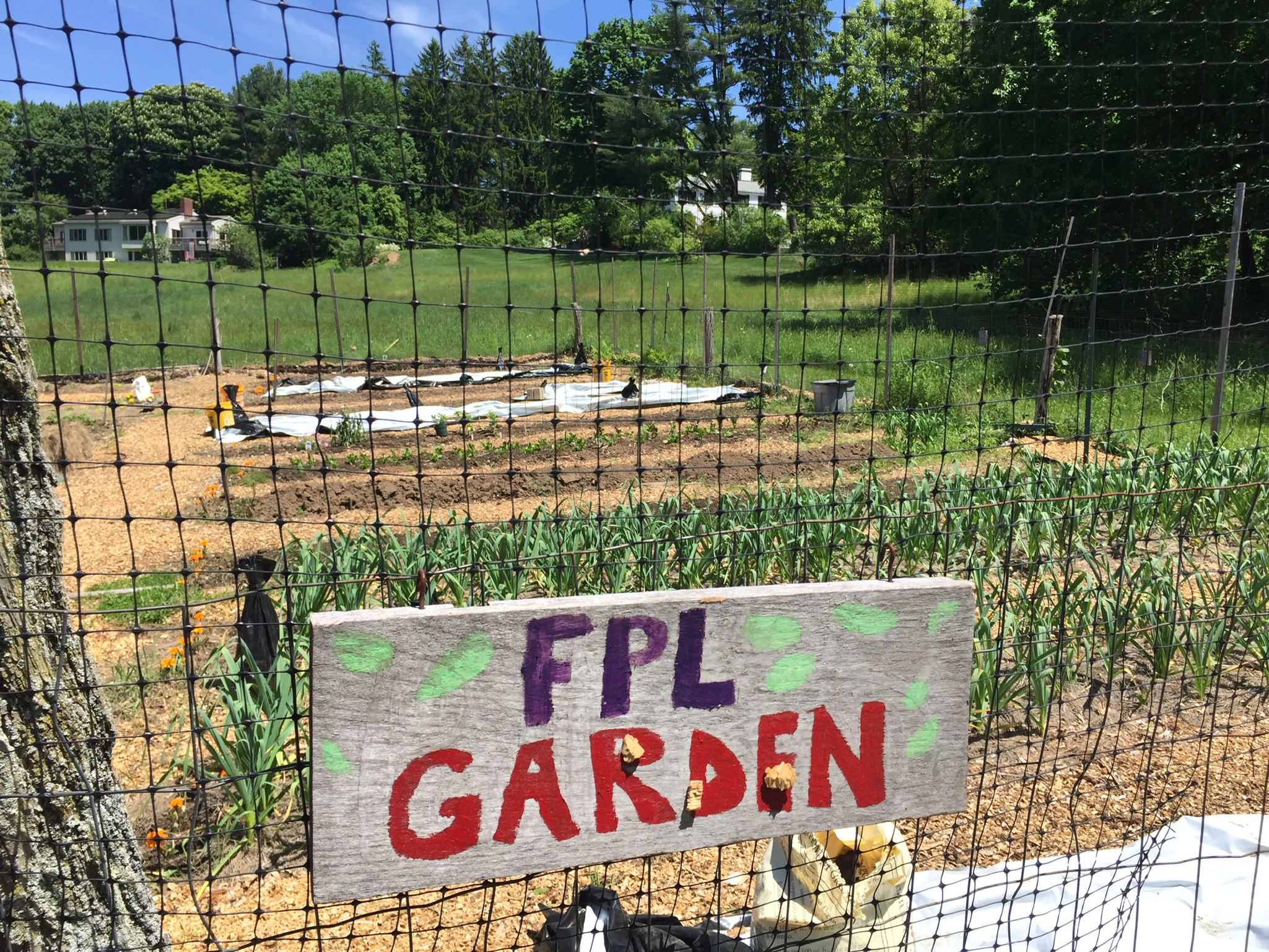 First Parish in Lincoln Congregational Garden is a community effort to create a nurturing space for growing both nutritious food and connections to one another and the living earth. Evolving organically, the garden is being shaped by the lay of the land and the hands of those pitching in. It will become a place for giving and receiving in ways we can only imagine at this point. Everyone is welcome to help with the garden, conceived to bring forth growing spaces for individuals and the community.
Friday Night Suppers at Arlington Street Church, Boston:
The oldest continuing service group at First Parish Lincoln prepares three meals each year for the 200 homeless and indigent guests at the Friday Night Suppers program at Arlington Street Church in Boston.
Family Furnishers
This group looks for furniture and household goods and delivers them to families trying to establish homes in Dorchester. To donate or help deliver, contact Fplgiving@gmail.com.

New Faith in Action Groups can be formed at any time during the church year with coordination of the Outreach Committee. Contact FPLGiving@gmail.com for details.
OUR SUPPORT PROJECTS
This year the Outreach Committee will sponsor at least three community action projects with partner organizations:
Carol sing with Concord Prison Outreach
Providing lunch at the Community Day Center in Waltham
Family workday at Farrington Nature Linc, a Lincoln-based program for urban youth
Additional events may be announced during the year – please watch for them!
COMMUNITY AND CONSCIENCE
Our ministers have led consciousness-raising seminars on immigration issues and racism/white privilege. Congregation members have committed to months of reading, discussion, and reflection on these complex issues.
As often as possible, we also learn from our partner organizations about issues they face in confronting political and economic barriers to justice.
Borderlinks Mission Trip: In November 2016, a group from First Parish in Lincoln spent a week in Tucson, AZ to learn more about issues facing immigrants to our country from Latin America.
CHARITABLE GIVING
First Parish in Lincoln has a long history of substantial charitable giving to support organizations that carry on the work of our Call to Ministry.
After careful research and discussion, the Outreach Committee selects organizations representing a variety of social concerns and local, national and international interests.
In addition, our Thanksgiving, Christmas and Easter offerings are dedicated to aid victims of natural disasters, violence, poverty or injustice.
Note: First Parish may contribute to but does not co-sponsor fund-raising events for outside organizations.
Jean Wood Preston Grant
The First Parish in Lincoln has the honor of choosing the recipient of an annual grant from this fund established by a longtime member of our community. In recent years the grants have been as much as $25,000, and are restricted to capital needs of a non-profit organization.